Chandigarh, Aug 09:
 A large number of policemen, some forming chains, waited for hours today at a police station in Chandigarh before Vikas Barala, the son of Haryana BJP chief Subhash Barala, arrived for his questioning over charges that he stalked a woman and chased her on the streets of Chandigarh last week.
When it started pouring, the police and media teams stayed put. Vikas Barala, 23, finally drove in, nearly three hours after his 11 am deadline to appear.
"The moment we learnt about the notice, Vikas headed for Chandigarh. He will cooperate fully with the police," Mr Barala told reporters, even pausing to take a call from his son during the press conference.
Vikas and his friend Ashish are out on bail after they were arrested by a police patrol team on Saturday following their chilling high-speed chase that the police say has been recorded on six CCTV cameras.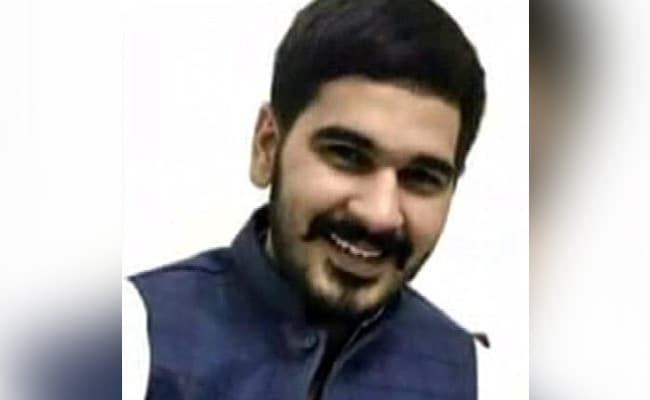 Varnika Kundu, a 29-year-old DJ, has alleged that Vikas and Ashish tailgated her, blocked her way, banged on her car window and tried to force her door open. In a Facebook post that went viral, she shared that she felt "lucky, because I'm not lying raped and murdered in a ditch somewhere".
Calling her "Beti Varnika", Mr Barala said, "We respect the law."
Ms Kundu's Facebook post brought police investigations into the media glare; the police have denied any pressure from the BJP, which rules the state, to protect the top leader's son.
Senior police officer Tejinder Luthra said: "We now have every sufficient evidence in the case… Everything under the sun will be done to ensure justice."
Vikas Barala and his friend were earlier let off within hours of their arrest because the charges against them – stalking and drink driving – are bailable. The police decided against a tougher kidnapping charge claiming Ms Kundu did not refer to it in her statement before the magistrate.
Mr Barala's resignation has been ruled out by the BJP, which asserts that the case had "nothing to do with him" but involved his son.